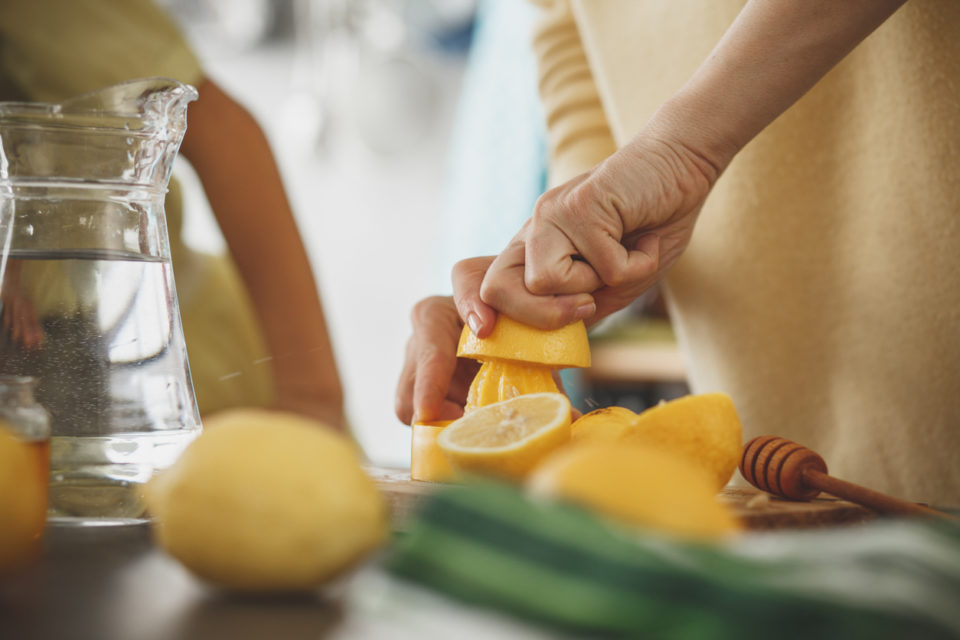 It gets scorchingly hot in Hope, Arkansas, especially in the spring and summer. After spending some time outside, you need a refreshing drink to cool off. With that being said, nothing beats a chilled glass of freshly-squeezed lemonade during the spring and summer. You might think it's too much trouble to make from scratch, but that's not the case when you use this recipe. You just need three ingredients and a little bit of time to make fresh-squeezed lemonade at home. Then, you can enjoy something that tastes so much better than anything you can buy at the store.
Ingredients for Freshly Squeezed Lemonade
You need two cups of granulated sugar, fresh lemons, and water for this recipe.  While you might only need six lemons, it's a good idea to get eight just in case. The recipe calls for 1 ½ cups of fresh lemon juice, so the number you need depends on the amount of juice you get from each one.
Make a Simple Syrup
You'll begin by making a simple syrup for the lemonade. Pour two cups of water into a saucepan and add the sugar. Bring the mixture to a simmer. Then, stir it until all of the sugar is dissolved. Take it off the burner and let it cool until it's at room temperature.
Juice the Lemons
Your lemons need to be at room temperature before juicing them. Cut them in half, and utilize your juicer if you have one. If not, a fork can do the trick. Use the tines and bent edge to move around the lemon's inner flesh, removing the juice. Use as many lemons as necessary to get 1 ½ cups of juice. Next, use a fine-mesh sieve to strain the juice. Also, put the strainer directly over the pitcher so the juice goes inside.
Combine the Ingredients
Next, you need to add the simple syrup into the picture and mix it up. Slowly add water until it's at the desired level of sweetness, after, chill it until you're ready for a drink.
You might also like: Order Your Next Meal From Big Jake's Bar-B-Que
Freezing Fresh-squeezed Lemonade
You can make extra and freeze it for later. Mix the ingredients together and put them in a freezer bag. Place it in the freezer, so you can take it out when needed. You can store it for five months, so consider making several freezer bags full of lemonade. When you're ready to use it, take it out of the freezer and thaw it. Then, put it in your pitcher. You'll need to add the water, and then it will be ready to drink.
This recipe might be easy to follow, but it's still loaded with flavor. In fact, you'll be hard-pressed to find a recipe for fresh-squeezed lemonade that tastes any better. Give it a try, and you'll quickly understand why this three-ingredient recipe is so popular.
Disclaimer: The stock image is being used for illustrative purposes only, and it is not a direct representation of the business, recipe, or activity listed. Any person depicted in the stock image is a model.