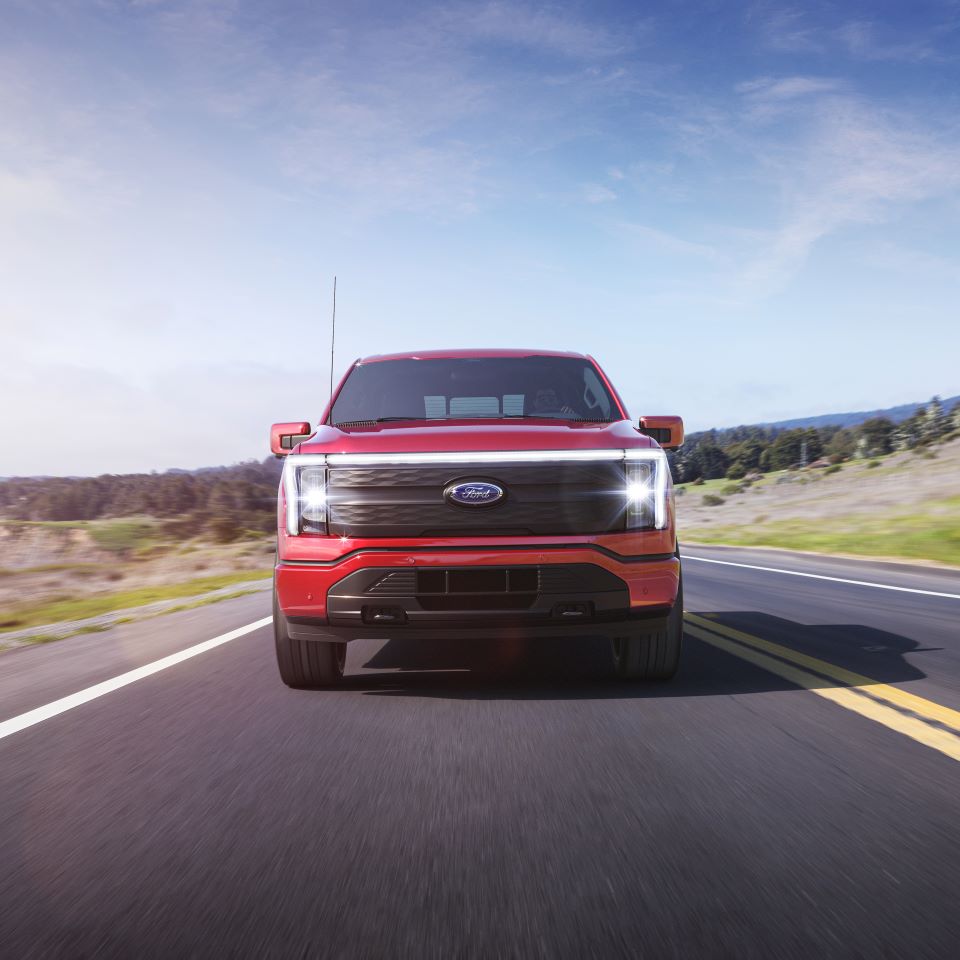 Did you ever think you would see the day when you could drive a totally gas-free truck? That time has arrived in a flash of lightning — the Ford Lightning. You love Ford trucks for their reliability, toughness, and capability. Now you can enjoy a brand-new truck that is environmentally friendly and loaded with technology. Driving in Hope, AR, will never be the same when you own the Ford F-150 Lightning. You can make your way to Hope Auto Company today and check out the selection.
Never Fill Up Again
There are plenty of benefits to driving a truck, but spending money at the pump can be a challenge. The Ford F-150 Lightning will keep you away from the gas station, thanks to this fuel-free solution. The Lightning has a 32-amp mobile charger and an 80-amp charge station. A full charge of the battery will take you at least 230 miles, although there are extended-range batteries that last up to 300 miles. When it's time to charge the truck, just plug it into a 120-volt or 240-volt outlet. With this electric feature, you'll drive an emission-free vehicle. Plus, you won't have to worry as much about engine repair and maintenance.
Power Galore
If you're worried that a 100 percent electrical truck lacks the engine power you need in a truck, stop stressing out. This model will take you where you need to go and help you with the most challenging tasks on the road. This behemoth will put out an impressive 426 horsepower and 775 pound-feet of torque. It has a maximum payload of 2,000 pounds and can tow up to 10,000 pounds. In just 4.4 seconds you can go from zero to 60 mph. The Lightning is useful for everyday driving on city streets, but it really shows off its stuff when you're off-roading. It has a four-wheel drive and two engines that power the wheels.
You might also like: Know Before You Go: How To Find The Best Pumpkin
A Comfortable Ride With All the Conveniences
The 2022 Ford F-150 Lightning and its exterior pass the eyeball test. The durability and capabilities speak for themselves. The interior and convenient features will make every drive an enjoyable experience. Inside, it's roomy, and the seats are made of a comfortable, durable vinyl material. You can recline the front seats up to 180 degrees, too. You'll like the SYNCÒ 4 Infotainment system that you can control on a handy 15.5-inch touch screen. You'll even get useful over-the-air software updates on the system to make your trip even more enjoyable.
A driving experience like no other is waiting for you with the 2022 Ford F-150 Lightning. Come to Hope Auto Company in Hope, Arkansas, today so you can start your shopping trip. We'll hook you up with the truck of your dreams.